OUR QUALITY
Insight Industrial is committed to the objectives of zero defects. Our goal is to provide the best using experiences to our customers.

We design and manufacture our fittings according to relevant international standards, such as BS 5200, SAE J516, SAE J518, DIN20066, DIN2353, JIS B8363, ISO8434-9, ISO 12151, SUPPERCAT, KOMATSU, etc. We carry out various tests strictly in third-party's laboratory for the whole fitting range, including impulse test, proof test, burst test and leakage test, to make sure our products perform perfectly with customer's hoses and guarantee a long lifetime of hose assemblies.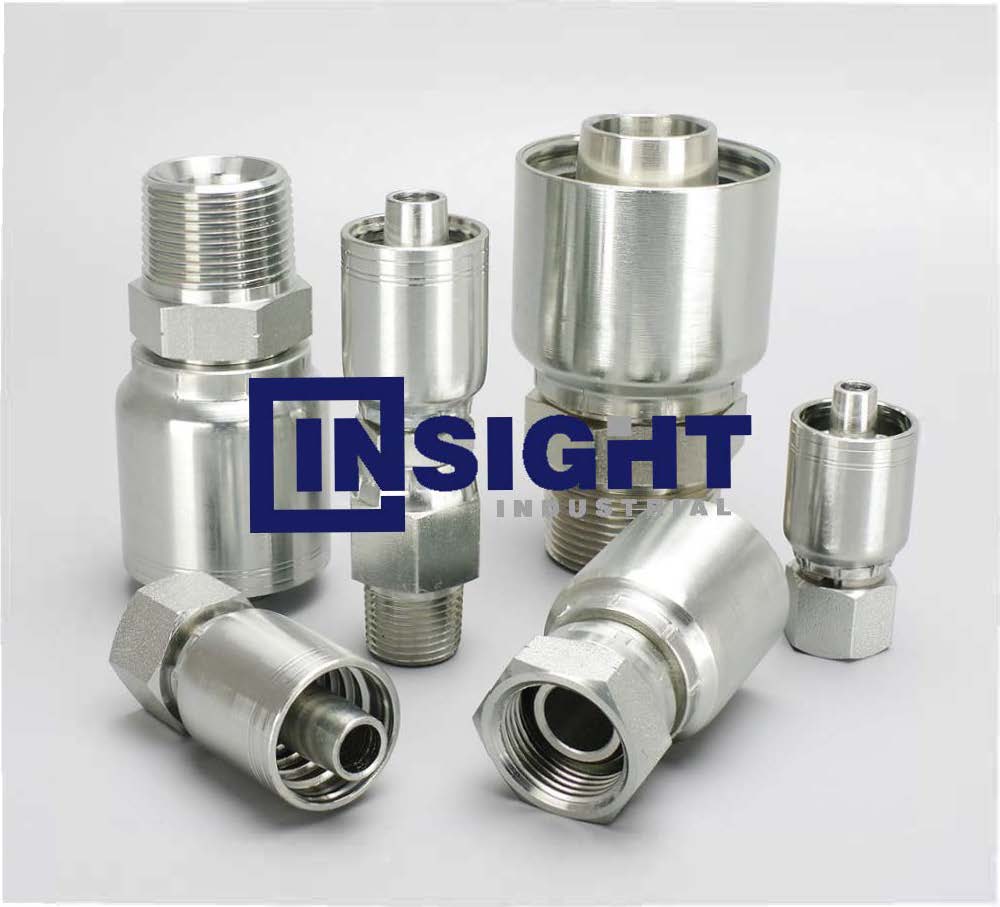 Our quality control system is based on ISO9001:2000, and we implement it strictly through the whole supply chain, including the purchasing of raw materials and components, production, inspection, packing and delivery, as well as aftersales customer services.

Our Cr. 3 Zinc surface treatment guarantees a long-lasting service life for our hydraulic hose fittings even in highly corrosive environment. Our laboratory test in salt spray environment, carries out in compliance with ISO 9227 and ASTMB 117, shows a corrosive resistance at least 4 times higher than the international standard: min 400 hours compare to 96 hours prescribed by ISO standard. Insight industrial commits to environment protection and guarantees all products are coated Chromium VI Free.